Sub-directories:
Images: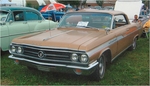 Welcome to The Old Car Manual Project's collection of car brochures.
These are all free to view or print. We don't sell any brochures on this site. Please visit our links page if you're looking for literature dealers.

If the image is too big for your screen, just click on the last part of the trace to the see the image resized to fit.